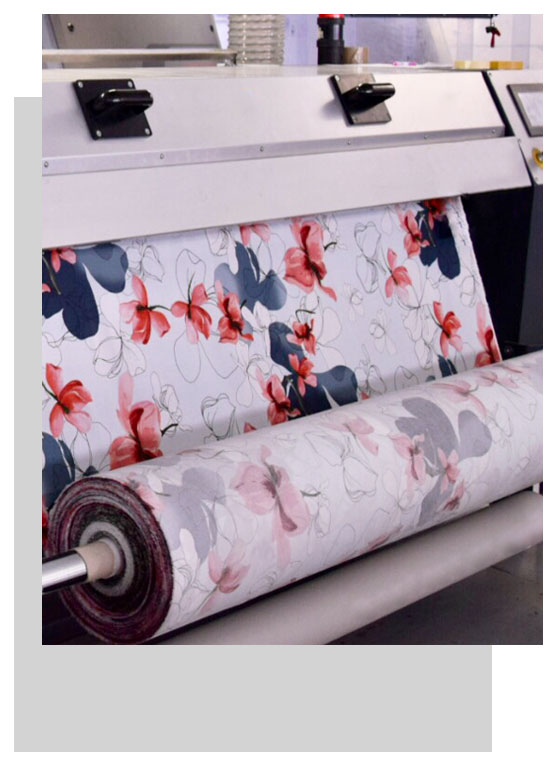 DIGITAL PRINTING

ON TEXTILE
For 30 years Silkomo has been playing an important role in the textile industry of Como, thanks to the production of printed and self-coloured textiles for the international market and the most prestigious brands of clothes for women around the world.
Professionalism, creativity and quality mark out the daily work of our big family, who pays particular attention to innovation, to constantly offer our clients fore-front proposals.
The Digital Department is the core of our company. Here, our experts study our collections and develop exclusive customisation for our clients.
Creativity takes shape in our Style Office, that for years has been working with professionalism to create highly-original textile patterns. You may review all our proposals at the company, in our historical archive that tells our thirty-years long passion for textile in Como.
Silkomo works for and with the client, constantly doing research to maintain the highest quality standards at every single phase of the project, from creative development to printing.
Every year, we take part in the main fairs about textile industry, where we present our collections.
You may review our creations at: